Councilors
Isabel Maria de Sá Correia Leite de Almeida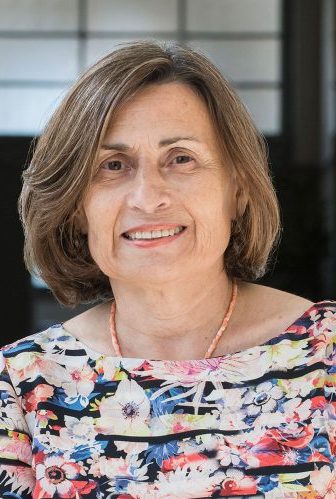 ISABEL SÁ-CORREIA licenciou-se em Engª Química (1975) pelo Instituto Superior Técnico (IST), após o que orientou a sua atividade para a área de Ciências Biológicas. Desenvolveu a tese de doutoramento no Instituto Gulbenkian de Ciência (Biologia de Leveduras) e obteve o grau de doutor, pelo IST, em 1984. Como Fulbright Visiting Assistant Prof. realizou estudos de pós-doutoramento no Medical Center, Univ. Illinois at Chicago (Biologia Molecular de Pseudomonas, 1985/86.) Obteve o título de agregado pelo IST em 1992.
Prof. Catedrática do IST desde 1995, onde foi Prof. Associada (1989-1995) e Prof. Auxiliar (1984-1989), iniciou no IST e coordena a área de Ciências Biológicas nos Depart. de Bioengenharia e Instituto de Bioengenharia e Biociências de cuja Direção é membro. É membro do Conselho Geral da Universidade de Lisboa.
Coordena, no IST, os Mestrados em Biotecnologia e em Microbiologia e o Doutoramento em Biotecnologia e Biociências. É Diretora do Programa de Doutoramento FCT BIOTECnico-Biotecnologia e Biociências.
Com uma carreira científica de reconhecimento internacional nas áreas da Microbiologia Molecular e Celular, Genómica Funcional e Comparativa e Biotecnologia Microbiana (http://scholar.google.pt/citations?user=IOqDH2sAAAAJ), orientou 14 programas de pós-doutoramento, 31 teses de doutoramento, 45 de mestrado.
É Presidente da Sociedade Portuguesa de Microbiologia. É membro do FEMS (Federation of the European Microbiology Societies) Council, de vários corpos editoriais (FEMS Yeast Research, Microbial Cell, OMICS), Guest Associate Editor das Frontiers in Microbiology / Genetics. Tem servido como avaliadora para várias agências financiadoras nacionais e internacionais, entre elas o European Research Council (Advanced Grants).
Colabora, desde 2009, com a A3ES, presidindo à Comissão de Avaliação Externa "Bioquímica e Biotecnologia Ensino Universitário".
Prémio Estímulo à Excelência do Ministério da Ciência e Ensino Superior (2004), Prémio Científico (Bioquímica) Universidade Técnica de Lisboa/Santander Totta (2009). Académica- Correspondente (Ciências Biológicas) da Academia das Ciências de Lisboa. Professora Distinta do IST.
É membro do CNE desde 2015, em representação das Unidades de Investigação excelentes e excecionais.
.