Science, research and innovation performance of the EU 2020
O relatório inclui 11 recomendações políticas para apoiar a agenda da Europa para as pessoas, o planeta e a prosperidade. Estas estão divididas em três secções: investigação e inovação para um espaço seguro e justo para a Humanidade, liderança global e impacto económico e social.
Combina uma análise macroeconómica de indicadores com uma investigação analítica de tópicos sobre políticas.
A Europa enfrenta o duplo desafio das transições verde e digital para se tornar uma economia mais moderna, eficiente em termos de recursos e competitiva. A política de investigação e inovação precisará de se adaptar de modo a garantir e contribuir a sustentabilidade em seu sentido mais amplo - social, ambiental e económico - enquanto impulsiona a competitividade da UE.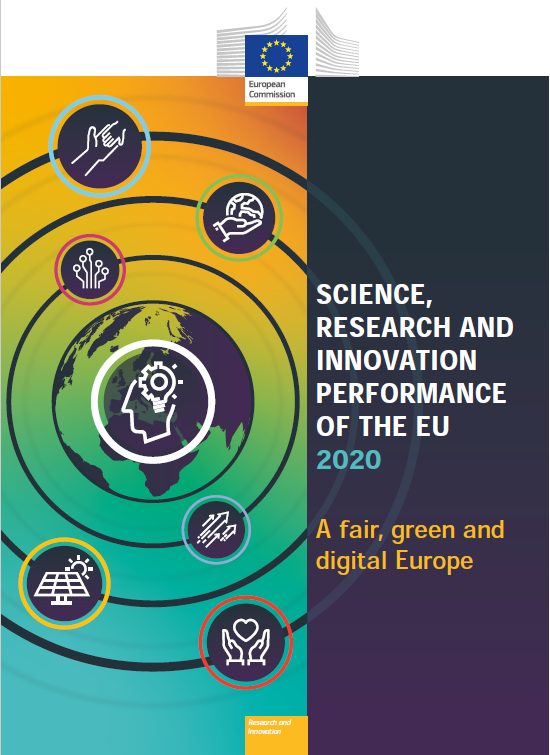 Relatório

Infografia

Impresso informativo - Sustentabilidade

Impresso informativo - Política transformativa - Investigação e Inovação